Installation
Save time by using our installation service!
You can order office workspaces and lunch rooms ready for use. We transport the finished modular unit to your site on a flatbed lorry and hoist it in place. If a fully assembled unit is too large to move in place as a single module – for example, due to a narrow passage – we deliver the unit as separate components and assemble it on site. Wall panels and other components are quick to install because they are made to measure and already painted. Our installation crew can also help you dismantle and reposition the unit later.
You can also use our on-site installation service for wire mesh partitions and all our other partitions and enclosures. Our highly qualified and experienced installation crew takes care of everything for you. OC-System's installation service installs partitions and enclosures hassle-free and allows you to focus fully on machine installation or automation commissioning.

Maintenance and spare parts
We keep your work environment safe
Your satisfaction with our products and services is our top priority. Our professional staff will help you with any issue and make certain that our products meet your requirements.
Our highly experienced installation crew guarantees a smooth operation and fully functional premises. Support and further information about our products is available whenever you need it.
Spare parts
We are happy to help you with any problems that you might encounter after delivery. Ordering spare parts is quick and easy. We ship spare parts to you fast − sometimes even on the same day.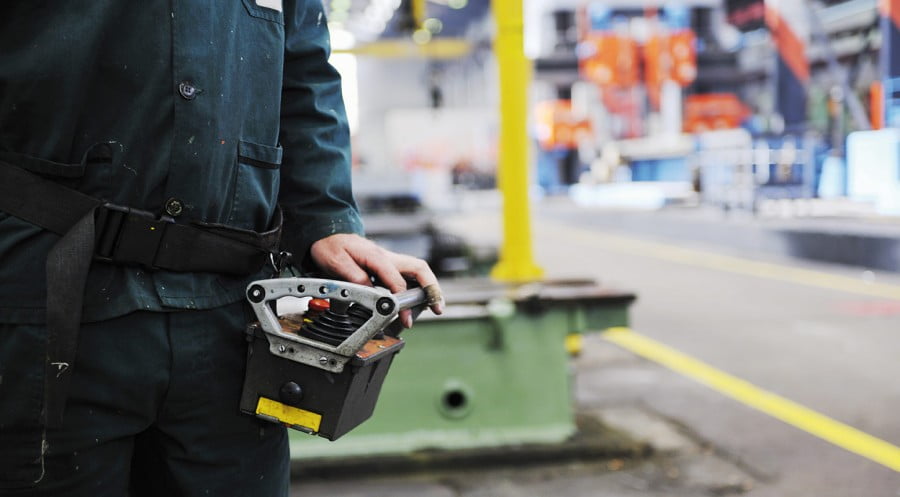 Machine safety services
Improve machine room safety
Our job is to help you find the best solutions regarding machine and work safety issues and improve working conditions. In most cases the minimum requirements have been defined by laws and standards. How well do you know your responsibilities concerning machine safety? It is challenging for businesses to keep up with regulations and requirements as they keep changing all the time. That's what we do for you.
Machine safety training benefits all who design, manufacture, sell, buy or use machinery. Our training helps you keep on top of standards, as well as requirements set by the law.
Machine safety training:
Machine/machine set safety preliminary assessment
Machine safety assessment and risk analysis on site
Safety improvement planning
Documentation
Declaration of compliance for CE marking
Transparent pricing – no surprises
We use transparent pricing that clearly specifies the price of our services. You will receive schedules and a breakdown of project costs at the beginning of your project. Both will be monitored on a weekly basis.
Order training tailored to your needs
We bring you up to speed with current requirements. The safety assessment typically takes 1 to 2 work weeks depending on size and complexity of the case.
Machine safety services are brought to you by our partner, Rejlers Oy (Ltd).
Other services
Powder coating subcontracting
OC-System was established in 1992. We purchased our first powder-coating facility in 1997 and immediately discovered the benefits of powder coating over other surface-finishing techniques. Our original powder coating line components included a washer, oven and a spraying booth. We used the same oven both for drying and curing.
In the autumn of 2015, we dismantled the old line, removed the spraying booth and oven, and invested in a new powder coating facility. Our new facility includes an automated powder coating system, spraying booth, and separate ovens for drying and curing. In addition, we replaced the old manual guide rails with an automated conveyor system. Our new powder coating line includes an iron phosphate washer. The drying oven is followed by an automated spraying booth with effective powder recovery system. This modern powder coating line is designed for manufacturing industry. Only a few powder coating lines of this scale are installed in Finland annually. The conveyor systems were manufactured by Nipema Oy and the powder coating system was delivered by Wagner Industrial Solutions. Our powder coating meets corrosivity category C3/M.
We use both polyester and epoxy polyester powder coating in RAL colours. Special colours are available by special order within a week.
Powder coating line
Preparation methods include washing and iron phosphating
Drying oven
Automated Wagner Supercube powder coating booth with a manual coating stand
Curing oven
Hanging workpieces
Maximum weight 600 kg
Maximum dimensions: length 6000 mm, width 900 mm and height 2100 mm
Quality control
Visual inspection
Coating thickness measurement
Cross-cut test
Salt spray test
Robot welding subcontracting
When we established our company in 1992, we first invested in an Esab welding robot. It served us well until 2005, when we replaced it with ABB's IRB2400 welding robot and IRBP 500K positioner that rotates the workpiece. The robot is equipped for Mig/Mag welding and has an arm reach of 1500 mm. The positioner can accommodate a workpiece with the following maximum dimensions: length 2400 mm, width 1200 mm and height between 100 mm and 500 mm, depending on the width of the workpiece.
Advantages of powder coating to customers
Reduces manual labour and speeds up colour changes
Short turnaround time, fast deliveries
Automated workpiece recognition speeds up the coating process
Effective powder recovery system reduces waste
Profitech control system supports automated, easy-to-read reporting
Environmentally friendly: we don't use solvents
Advantages of robot welding to customers
Extensive experience on robot welding guarantees great results
Enjoy the benefits of robot welding without making any investments
Both welding and powder coating services available
We deliver products even in small batches