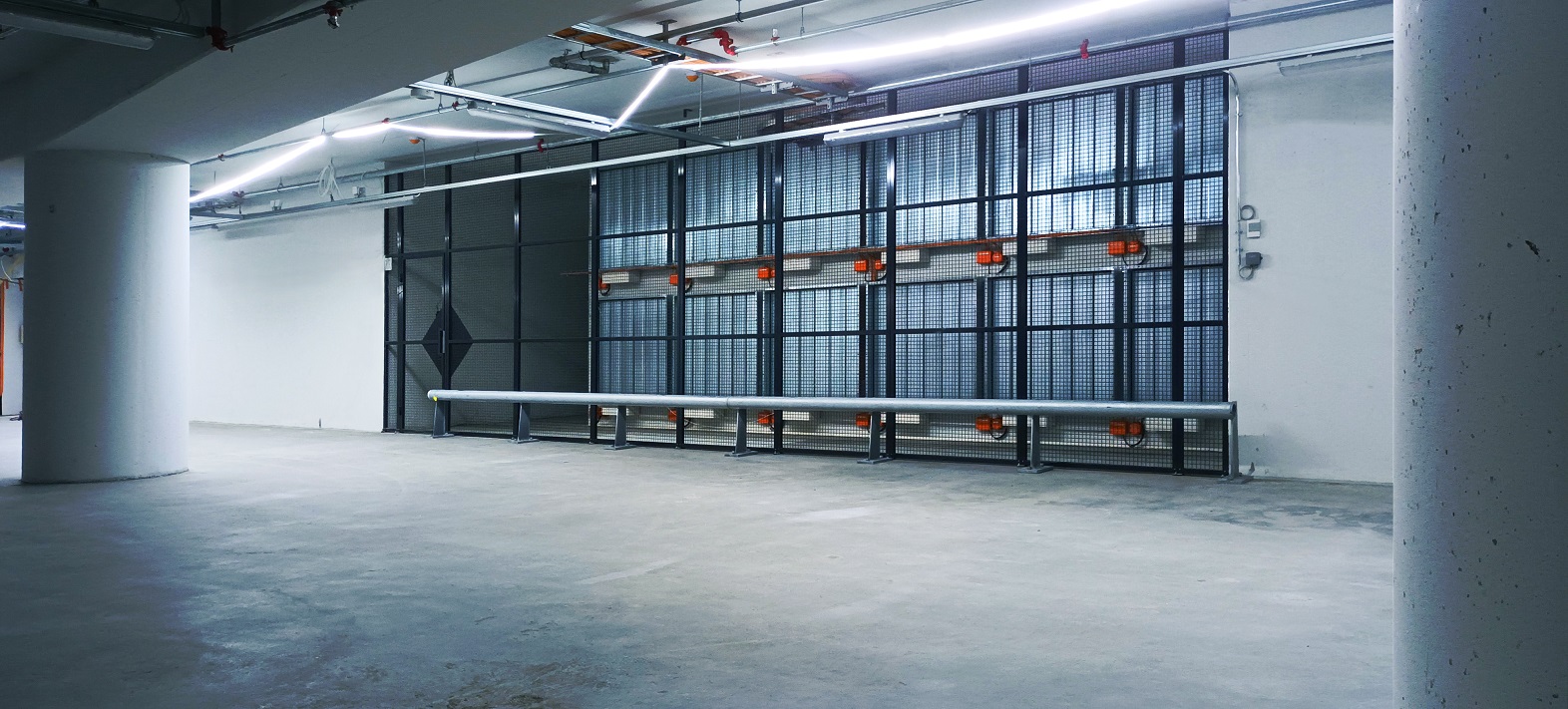 OC-System supplies partitions to urban center Lippulaiva
In the Lippulaiva project carried out by Skanska, OC-System was responsible for the installation and delivery of the partitions in commercial storage facilities, residential storage facilities and parking facilities. Lippulaiva is an urban center located in Espoonlahti, featuring restaurants, shops, a daycare center, library and more.
"Lippulaiva has been an extensive and varied project for us, thus also a very interesting one. We always manufacture and install structures in a flexible manner, according to the customer's requirements. In this project, the partitions were mass-customized to suit the location. We used solid cassette element walls, wire mesh partitions and combinations of the two, and created large overall solutions," Managing Director Riku Räisänen explains.
Extensive project also involved product development
"In this project, we used a new structure we have never made before. The cassette structure has been used in different models, but it was a new solution for this model," chairman of the OC-System board Pauli Räisänen explains.
The residential storage facilities were made with solid partition structures. This means that you cannot see inside the storage units, unlike with wire mesh partitions. This makes the storage facilities less attractive to burglars.
"This was a challenging and interesting long-term project for us," Pauli Räisänen sums up.
"The project expanded along the way as new needs were discovered. However, we were able to flexibly respond to the order and schedule changes in good cooperation with Skanska," Riku Räisänen adds.
Read more about the topic in Industry Radar: https://issuu.com/branschaktuelltsverigeab/docs/industryradar_1_2022_issuu/1